Zum nächsten Stammtisch am Dienstag, 4. Juni 2019


Upcoming meetup on tuesday, 4 June 2019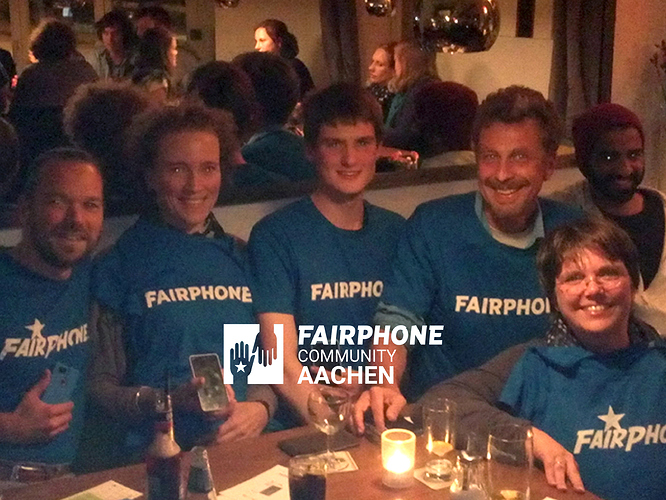 Aachen Fairphoners
(Germany)
Original call for Aachen Fairphoners from the summer of the year 2015

Hi Fairphoners in and around Aachen!

…and everyone in the Euregio Maas-Rhine who wants to join us
We are currently scheduling a casual pub meeting in Aachen the coming month (September). There will be no particular agenda and we have no plans so far to formalize this, it's primarily about getting in touch, but if we can help with any issues with your Fairphone, we might have a look at it as well, of course (no miracles promised ).

While the exact date and location in downtown Aachen is not decided upon yet, I would like to encourage everyone interested to contact me here or email urs.lesse[at]gmx•de for further information (I will send you a doodle link for exact scheduling).
As soon as we have figured out the best date, I will update everyone here about the exact details of when and where. But until then, don't forget to let me know you are interested
Urs
P.S.: I speak German and English only, sorry!
Having met for the first time in the year 2015, we have done without formal agendas for our meetups, allowing everyone with an interest in the Fairphone to join us without any obligations – regardless of whether you own a Fairphone or not. We do set one requirement though: Bring some curiousity!
Our meetups so far:
Feel free to email me if you are interested and want another meeting to happen (would be great if any Euregio neighbours would get in touch, too).