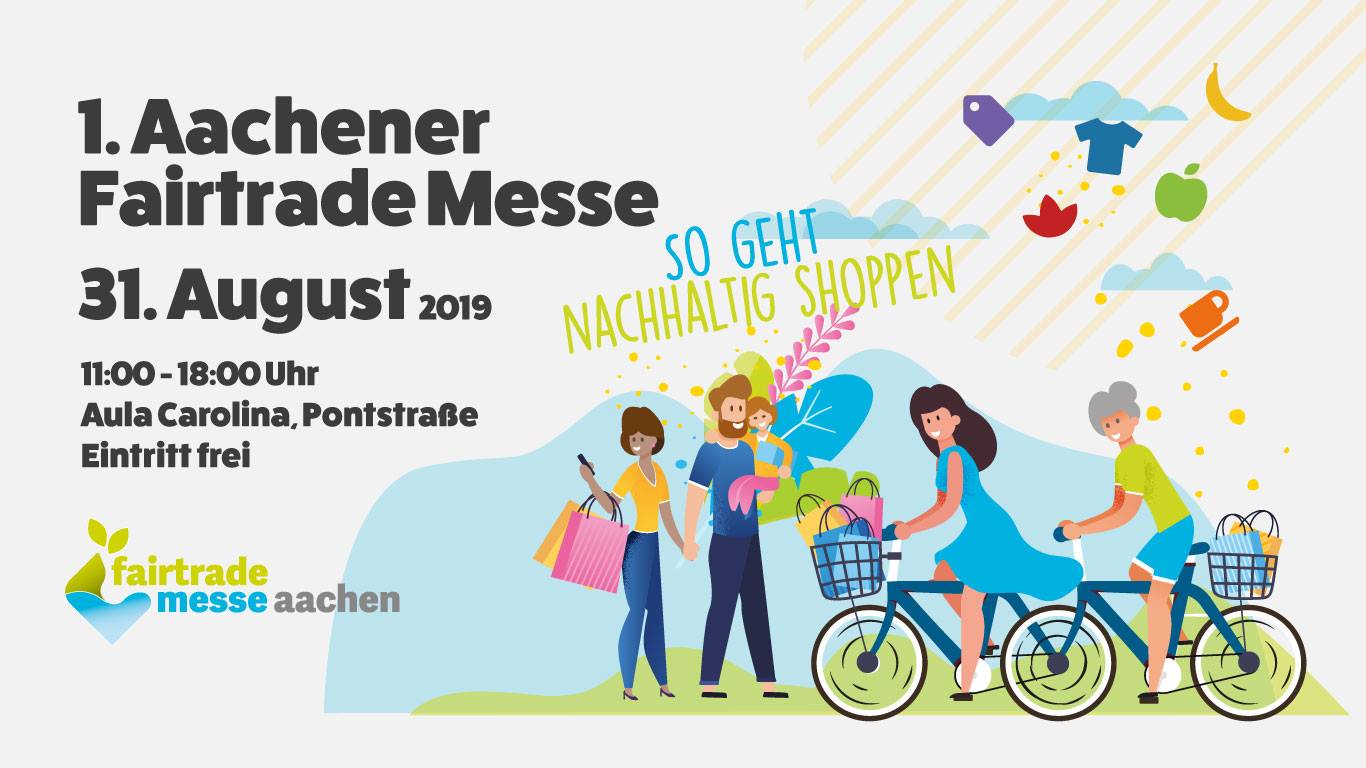 Die Fairphone Community Aachen ist dabei, wenn am Samstag, 31. August in der Aula Carolina in der Pontstraße 7 (Nähe Markt) die 1. Aachener Fairtrade-Messe stattfindet. Von 11 bis 18 Uhr wird ein kleiner (ehrenamtlicher) Fairphone-Stand allen Fairphone-Interessierten für Fragen bereitstehen. Sowohl das Fairphone 1 als auch das Fairphone 2 können "aus erster Hand" begutachtet werden

| Zur Facebook-Veranstaltung
Und wer danach "dranbleiben" möchte:
Als nächstes danach treffen wir uns wieder zum Stammtisch am 17. September!
Fairphone Community Aachen will join the first-ever Aachen Fairtrade Fair on saturday, 31 August in the Aula Carolina at Pontstraße 7 (near Market Place / Town Hall). A small (volunteer) Fairphone booth will stand by for questions from all those interested in Fairphone. Both the Fairphone 1 and the Fairphone 2 will also be there for a first-hand experience

| Facebook event
… and maybe you're also interested in our follow-up 17 September meetup.