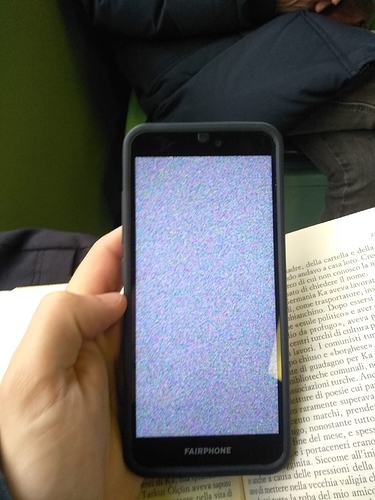 The Fairphone3, bought in late August as an anniversary gift, has a huge problem, and i cannot understand which is the origin of it. As you can see from the picture attached to the post, the display just freezes and it becomes like this ( see picture). The problem occured in many different situations, like right after ending a call or during a whatsapp chat, so there is no specific reason from what i can understand.
To be honest, is a very annoying situation, especially because my wife works with her phone, so this situation cannot go on.
Is there any possible solution?