Do you sell these? I'm looking for that exact model, preferably transparent
Are there any on demand printers where I could order one of these

No I'm not selling them. But there ought to be a relatively local service to get them printed from.

@NiceColdRum probably!
Hello all,
hope you can help


Does someone know if there is a protective case available like a Otterbox or a Spigen or something similar? (a case for a tough enviroment/outdoor usage)
Would be really helpful if someone would know anything about it


Thank you very much in advance
best regards
Mario
Thanks for your work @Paperpilot.
I remixed the design from @Warc, moved a few things until it fit for me. From that I made a regular case, a bumper case with no bottom, and a case with a card slot ready to print.
PrusaPrinters
Happy Printing!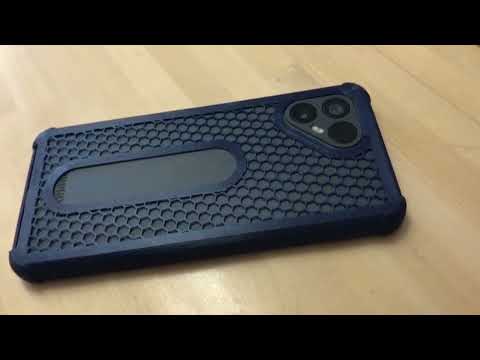 @FairphoneHulk, I'm searching the same like @beth. Example
Years ago, it was also discussed here as DIY, but not 3D print.
maybe something like that is an alternative:
Indeed, thats a start

! To be honest, I try my best to avoid buying anything at Amazon, but sometimes an exception is necessary ;-). Also charging will be difficult with that, so the case has to be remomoved for charging.
@FairphoneHulk: Thank you!!
I've just bought an official case from a French reseller I don't understand how fairphone wants to charge me over €50 (incl. delivery) for a case when a company from France can ship it to me for just over €30 the mind boggles

@NiceColdRum: Can you share the reseller with us? That would be great

Yeah sure, I purchased the case from pc21.fr but a user on the Reddit subgroup had the genius idea to just Google the official item numbers and it will just show you all the resellers who are selling it so you might be able to find it cheaper from a reseller closer to home
Grey case: F4CASE-1DG-WW1
Red case: F4CASE-1RD-WW1
Green case: F4CASE-1GR-WW1
Made another ugly-ish TPU 3d printed case in case anyone is interested: Fairphone 4 case by derlafff - Thingiverse

How flush does that sit? My issue with most I've tried is that they either bend apart or don't come around the screen properly.
Then again I just got the official case and even that doesn't fit well, it sits too loose and hence creaks constantly. Plus calling it "chunky" is quite the understatement.

It's not perfect near power button, but apart from that sits perfectly && you have to put some force to take it off. I can intentionally make it to produce creaking noises, but that does not happen in daily use. Sources are posted (not only for my case I think), you could adjust tolerances as you wish.
I tried it, fits really well! Did you intentionally not add anything for the volume buttons?
Yes. They are perfectly usable as is.
Hi, thanks for enhancing paperpilot's already nice design!
I am about to build a modified version that integrates a QI charging pad, which enables the Fairphone4 to charge wirelessly. First beta design can be found here, keeping you posted!
I have made a slim rigid bumper for Fairphone 4 that is easy to print, no support, good thermal efficiency: