Yes, it was done so for the FP3 by a user:
Hi ilco3, I did and will let you know if I receive an answer. Bye Michael
Received an answer. They are looking into, if they can make the files public… I hope so, this would be great.
Hi,
I have played a little bit with constructing a Fairphone 4.
Here are my results.
As I haven't received my Fairphone yet, I just draw it with the help of pictures and the dimensions on the website. I don't know how that fits in reality.
The IO-Openings should be the Openings that I think would be necessary if you want to make a protecting case.
I drew it with FreeCAD, so I also uploaded that files if someone want to edit/customize something.
Download:
https://filelink.org/Kz0TRzT323XQUwE
Feedback is welcome
I constructed a case in freecad a couple of days ago
There is another one here which might even be better:
Hello there!
Before my FP4 arrives in February, I would like to get prepared in advance and print some protective frame and car holder for it.
Is there some place to get FP4 dummy 3d files, so I don't have to wait and spare some time measuring?
Thanks!
Hi and welcome to the commubity, for a case 3D print see here
Thank you for your quick reply.
Paperpilot's work looks great, however, I can honestly see from the photos that some measurings are slightly off. Especialy around camera module it doesn't seem to fit very well. I failed to find any other dummy in the post you linked.
I can do the measurings myself with like 0,01mm accuracy, that's what I do for living. But it is time consuming and I have to get my Fairphone in the first place.
So is there any way to get my hands on some official CAD files?
Have you tried asking Fairphone, this is only a user forum?
support …at … fairphone … com
I did not yet, first I tried to get it here. But I will sure do right now! If I get my hands on some files and have permision, will upload it here. Same as my upcoming accessories.
Thanks for all the help so far, love to see how dedicated and active people are here.
Not exactly, it's still the same fan-made thing, but I have already contacted support and asked for exact dummy here. Hope they will provide me with one. Anyways - thank you!
Just to link here as well as we now have 3 threads covering somehow the same topic.
I've now moved the new topic here for not having the question distributed in many different topics…
Hello everybody!
I would like to apologize for not sharing things I did promise to share.
Due to some loss in family and more personal strugles, I halted all of my projects including my phone case research. Until now. But hey, will share some STLs soon. It just seems there's more to it than I expected. Will propably have first testing prototypes next weekend.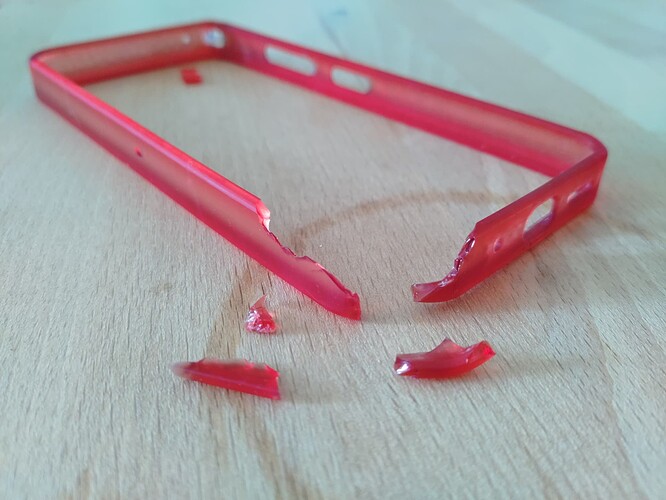 Live well.
Stay healthy and safe.
Just to save everyone some trouble: I asked the FP Support about CAD files and received this bad-news answer:
Unfortunately we are unable to provide CAD files to people outside of the company. This is for copyright and legal purposes, we may look to release these files at some point in the future, but I would imagine it wouldn't be for at least a few more years.
Hello,
I just wanted to know if there is any metric or technical drawing for Fairphone 4 available, such like this here from the iPhone 5S found in the web:
I'm interested in the exact dimensions of the case of the Fairphone 4, especially the curves of the frame. My goal is to design a custom fit smartphone case and print it with a 3D printer.
Thank you and best regards
Robert!
I'm wondering why you don't ask Fairphone rather than the user forum.
support@fairphone.com
Meanwhile read the specs at
So why are you making a case, as if you have a phone you can measure it ??
Please see above and linked topics