So today Fairphone officially announces their new phone: The Fairphone 2.
Here are some useful links:
FP official video: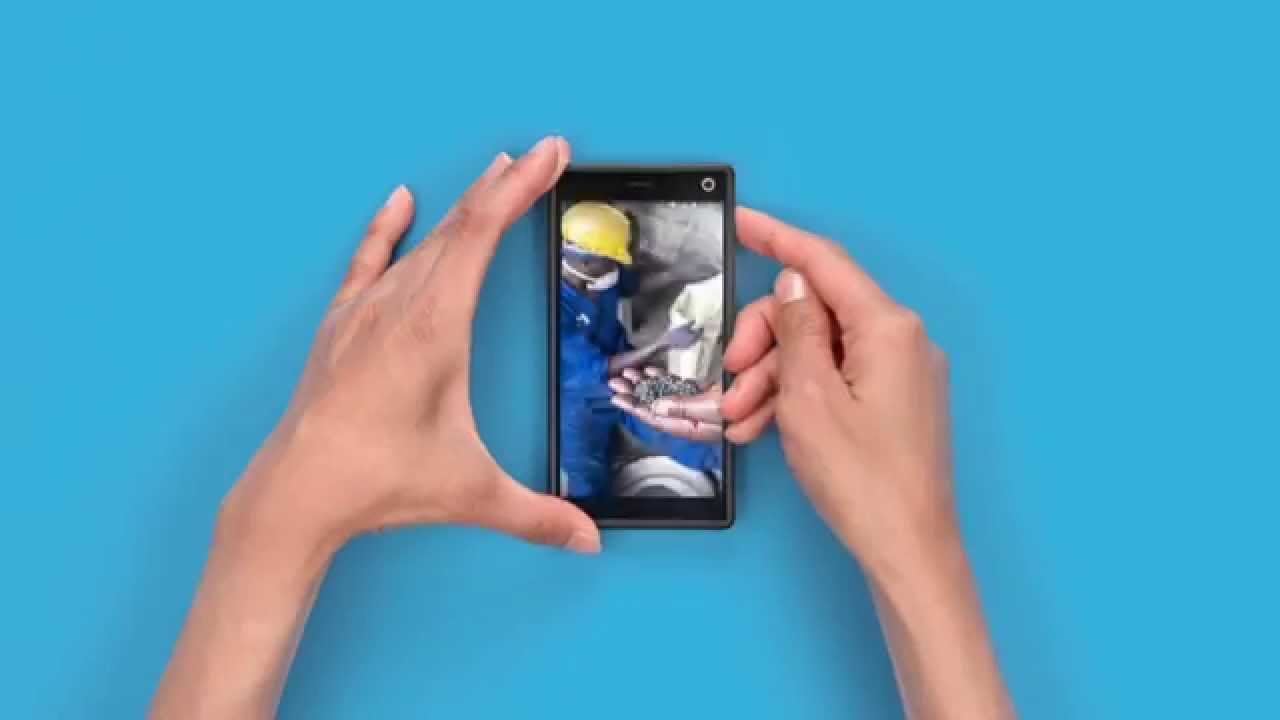 Scroll through this page to find out more about the new phone:
You can check out the prototype of the Fairphone 2 for yourself on one of the hands-ons around Europe.
News Coverage/Previews
Dutch
English
Spanish
German
What do we know so far?
Screen and dimensions
5 inch screen (4,95")
Gorilla Glass 3
1920 x 1080 pixels, 446 ppi
11.8 mm thick
168 g
Operating System
Android 5.1 Lollipop
Plans to collaborate with developers to offer users more choice and control over the operating system.
Platform
Qualcomm Snapdragon 801 (Qualcomm® MSM8974AB-AB)

CPU: Quad-Core 2.26 GHz Qualcomm Krait 400
GPU: Qualcomm Adreno 330 GPU 578 MHz

2GB RAM, LPDDR3 @ 931 MHz
Camera
Main camera
8 MP CMOS OmniVision OV8865 image sensor (size: 1/3.2 inch)
Flash
f 2.2
Pixel Size: 1.4μm x 1.4μm
Front camera
2MP CMOS Omnivision OV2685 (size: 1/5 inch)
f 2.8
1.75μm x 1.75μm
Storage
Battery
2420 mAh at 3.8V (9.2 Wh)
Maxell li-ion battery
removable
Connectivity
Dual SIM, dual standby: 2x Micro-SIM (3FF)
Quad-band: 850, 900, 1800, 1900 MHz
3G WCDMA: Bands 1 (2100 MHz), 2 (1900 MHz), 8 (900 MHz)
Maximum download speed: Cat. 24 - 42.2 Mbps
Maximum upload speed: Cat. 7 - 11.5 Mbps
4G LTE Advanced (worldwide mode) (Additional Sources: 1)
Bands 3 (1800 MHz), 7 (2600 MHz), 20 (800 MHz)
Maximum download speed: Cat. 4 - 150 Mbps
Maximum upload speed: Cat. 4 - 50 Mbps
Wi-Fi (802.11 b/g/n/ac) (2,4 & 5GHz band) (Additional Sources:1,3)
Bluetooth 4.0 LE
Location GPS, A-GPS, GLONASS
Maybe also BeiDou satellites (Additional Sources:1,2)
No USB-C, but it might be possible to replace/update that part later on.
Design
Shockproof: designed to survive multiple 1.85m high drops on all sides - on concrete!
No protective case needed (but very thick bezels).
5 year life span (aim, no guarantee).
On-screen buttons.
On/off button on the side, not on top.
Price and availability
For sale from November, pre-orders now.
Estimated 100,000 sales per year.
€ 528.39
Fairness
Very easily repairable. Screen replacement without tools, everything replaceable but pcb.
Fairphone will sell replacement parts, but it seems they might also sell upgraded parts in the future.
"As many recycled materials as possible."
Conflict-free tin and tantalum.
'Fair pay for factory workers'
Possibly/probably: fair-trade gold and tungsten, mostly recycled copper. source
Other
There will be multiple protective backs to choose from.
An expansion port, "to connect to additional circuitry in the specially designed outer case through a set of spring-loaded connector (pogo) pins."
Not (yet) but might be possible to add later in back covers using the expansion port

NFC
wireless charging
peripherals (keyboard anyone?)
Speculation based on capabilities of the used platform
Sources used other than Fairphone announcement
What we do not know yet
More fairly mined materials than in FP 1?
What is the outlook on future software updates? Android M and on?
Will Fairphone keep the custom OS or go stock Android (if the user chooses Android)?
Possibility for other OS's than Android? They're working on Ubuntu and Sailfish, but nothing is certain yet. Source code which might help to achieve that is to be released soon)
Cost Breakdown (how much goes to worker welfare and other charities.)
Please help by adding to the list (Click the green pencil above).
So, what do you think of the Fairphone 2 so far?