Selling FP2 Bottom Module - New - still packed
Time ago I bought a Bottom module for my FP2, then I lost the phone and bought a new one, FP3. So i never manage to use this spare part which is still in its original package from Fairphone company.
10/15Eur based on delivery cost - negotiable
Shipping from Italy
Photo(s)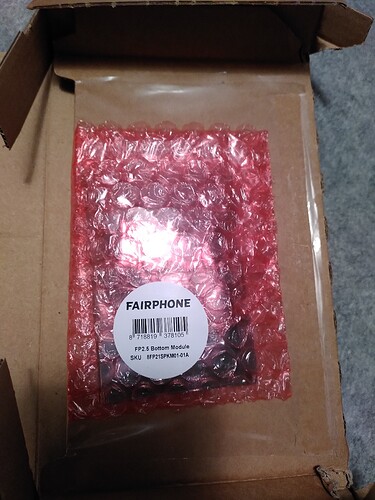 Other, remarks:
I have also original Invoice from Fairphone and original package.
I can send pic in private if needed.
Feel free to write me for more questions
---
NB: If you are interested and want to send a direct message, you will have to be a basic user on the forum. Reference about how to become one and other trust levels can be found here.
Be aware, that cross-border shipment of batteries outside a phone is virtually impossible for individuals.