I have that very same card. Works without any problem for me.
Yep, so far is working fine. Thanks!
No experience here with SD cards actually larger than 128 GB (isn't there only one 200 GB card on the market for a very short time only?), but I would like to add another confirmation that a 128 GB card does work in a Fairphone: I also bought the SanDisk Ultra Android 128GB microSDXC UHS-I Class 10 MemoryCard (to be as exact as possible, here's the Amazon ASIN: B00MWXUNL4) – seemingly the same as @Lucas_Borja_Peinado – and it works well with my monster music collection for a couple of weeks now.
I also got the impression it works slightly smoother and quicker with the Fairphone since I updated from 1.6 to 1.8.5, but I could be wrong.
(post withdrawn by author, will be automatically deleted in 1 hour unless flagged)
Advice request: I want to move 140 GB to my (upcoming) microSDXC card.
Should I do it in several smaller chunks to avoid "overwear" (overheating etc.) of the microSDXC card?
So you finally own a quite big one? (which and how is it workig?)
Do you think you will ecxeed the 85°C specification of the Sd card?
For transcend: - 25°C(- 13°F)~85°C(185°F)
I can't imagine this! So I don't see a problem there.
But maybe if you have an extern adapter it would be maybe faster to use it instead of sending it via the FP…
I haven't got it yet, only just ordered it (the 200 GB card is on sale on amazon.de just today). Thought I'd ask in time so I don't act out of impatience when I have it
"+ $45.60 Shipping & Import Fees Deposit to Sweden"
Meanwhile, after 7 hours and 6 minutes of loading …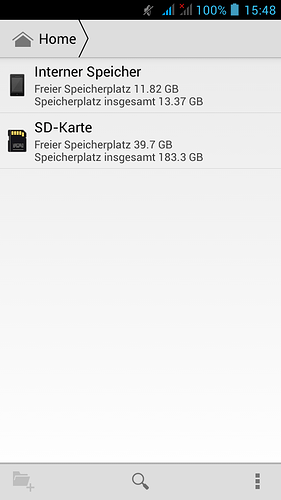 … it plays, err, works!

SanDisk SDSDQUAN-200G-G4A microSDXC 200 GB UHS-I Class 10 (amazon ASIN: B00V62XBQQ)
Fairphone: FP1U
Damn, I wish I had seen that sale on time!
But thanks for the info, can't wait to try it out on the FP2!

Dang it, I should check the forum more frequently. At least I was still in time to catch the deal on the 128 GB. Still good to know that it'll work. I was wondering about that, too.
For everyone who missed the special offer on amazon - apparently the 200GB card is on sale again in one of their 'lightning deals' tomorrow at noon! So if anyone is interested it might be worth it. Last time they sold it for €85 instead of €130, which would make it a lot cheaper than a 128GB card in the shops!
Edit: Accidentally got the price wrong, last time it was €85 and not €65, I think
Everyone who doesn't want to support amazon for known reasons, the 128 GB variant is available here for 40€ and the 200GB is here for 99€.
Unfortunately only shipping to Germany is reasonably cheap
I use a 200GB SanDisk microSDXC UHS-I card in my FP2 and it seems to be working just fine.
Update: Sorry I use it on a FP2.
Update 1: I'm not sure. But, it is possible that it's the memory card that is causing the random reboots on my phone. (Or, it could be the SIM-card, or using location, or using the phone).
Update 2: Now I think it is most likely to be location. When location is on I have RR. Now I've had location off for a day without any RR.
SanDisk Ultra microSDXC UHS-I A1 400 GB
In my FP1U (Fairphone OS Kola Nut 1.8.7):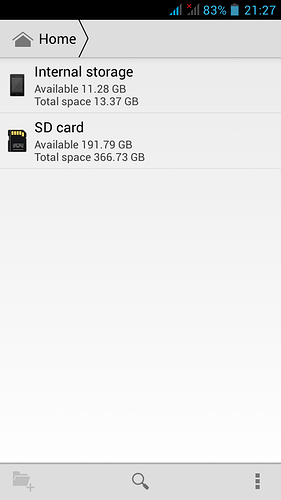 Brief music playback tested, more intense tests not planned.
---
Recognized just as well in an FP2 (Fairphone Open 19.05.2):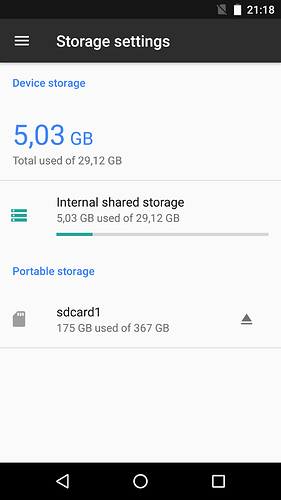 I'm not quite sure if you are the second or only user of a 400GB sd card in your FP2.
Anyway good to know.