@leomakkinje I think there are some forum issues, see screenshots below.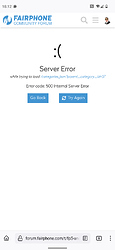 One of the issues is triggered when opening the forum categories. For some reason it only triggers the error when I'm logged in.
https://forum.fairphone.com/categories
Also when using the FP Angels map I get an error which looks like a Content Security Policy error. I'm on mobile, so a debug console is not really an option at the moment. The error is triggered once I click on a map item.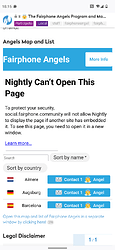 Can others also duplicate these issues?