I still have one more working (except bottom module, please read below) Fairphones FP2 with 12 Megapixel Camera for sale
If you're interested, please let me know which OS you want to have on the phone (FPOS, FPopen, LineageOS, LineageOSmicrog, /e/, ubuntu) or if you install it yourself.
with the slightly broken (by design) lower corner of the case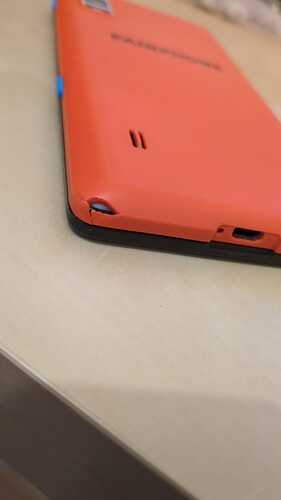 the internal microphone does not work properly. If you want to try fixing it yourself, I can send you two further non-microphone-working bottom modules with it.
for this phone I charge 80 EUR, add 5 EUR if you want the new indigo blue cover
Also, as the batteries are not new, I will ship an extra (also used) battery with each phone - given that your delivery address also is in Germany.
So I ship from Germany, shipping is 5 EUR withing Germany.
Feel free to ask for shipping to other countries.
Paypal is preferred, but bank transfer works as well.
I am a private seller. Neither guarantee nor exchange, not refundable.
NB: To be able to send a direct message to the user, you will need to reach trust level 1 by entering/opening at least 5 topics, reading at least 30 posts and spending a total of 10 minutes reading posts.
Be aware, that cross-border shipment of batteries outside a phone is virtually impossible for individuals.