Welcome to the Community Forum
I have a strong hunch @Petermann-Meyer spoke to me during today's Aachen Fairtrade Fair

so I think I'll respond (as I promised there and then).
The option I usually suggest is to try the Google Pixel camera app port that has been discussed in this topic:
For a few of my own photos made with the GCam app, see FP3: Pixel camera app / Google Camera Port - #195 by urs_lesse and scroll down a bit more.
If you want to try it on your FP3, I recommend you download one of the red bold type .apk files (either NGCam_8.2.300-v1.8 or NGCam_7.4.104-v2.0) from Nikita GCam APKs - Google Camera Port to your FP3 and install it by double tapping the downloaded file. The phone will probably ask you if you want to install this app from an "unknown source" – you cannot retrieve the app from any app store.
Downsides: This not an open source app and it is not "vetted" by any app store (but I have personally used it for quite a while and found the results outstanding). I am experiencing limited functionality (lower resolution than the selfie camera hardware would offer) when it comes to selfie shots. And last but not least, on my FP3+ the gallery is not directly integrated into this GCam app (the photos will nevertheless be saved on your phone and are viewable in any standalone gallery app.
Bear in mind that installing the app won't affect the pre-installed camera app on your FP3 – you can keep switching between them.
For more pictures you can also have look here and more further down in the topic.
I recently took a picture with FP3 (48MP module) and the FP4 both with GCam and I cant see a real difference
FP4
FP3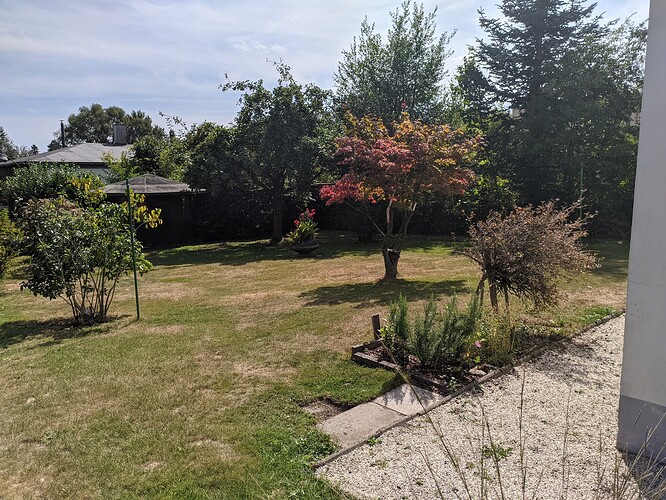 Hi Urs,
yes it's me, talking to you at the really end of yesterday's Aachen
Fairtrade day :-).
Thank you for answering so soon!
I'll try your suggestions and give you notice.
Thanks!
Andrea
This topic was automatically closed 180 days after the last reply. New replies are no longer allowed.