For sale: FP3

I have upgraded to a FP4 and am looking to sell my FP3. It has no scratches or visible marks, there are some small cracks in the plastic backing but these are hidden under the protective edging (message me for more pictures as I can only upload one). The white "Fairphone" text began to peel in the first few days of me owning it (in 2019) so I took them all off because I think it looks better uniform. The phone is formatted and runs like new. It comes in the original packaging.

I am shipping from Sweden to the EU or UK.

€250 / £250 or nearest offer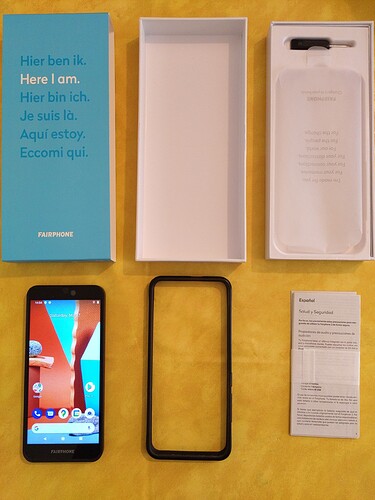 ---
NB: If you are interested and want to send a direct message, please check #how-to-dm.
Be aware, that cross-border shipment of batteries outside a phone is virtually impossible for individuals.