Ich biete hier mein FP3 zum Kauf an. Es ist optisch in sehr gutem Zustand und funktioniert auch wunderbar.
Ich habe mich nie wirklich an Android gewöhnen können und will jetzt wieder auf ein gebrauchtes Applegerät umsteigen - schweren Herzens, denn die Gerechtigkeitsaspekte sind mir schon wichtig.
Weil es noch in so gutem Zustand ist, würde ich gerne 300 EUR dafür bekommen. Ich selbst hatte es völlig ungeöffnet von einem Vertragskunden gekauft. Dann hatte das Display bei dem Erstgerät einen Defekt bei der Hintergrundbeleuchtung. Fairphone hat das Gerät anstandslos ausgetauscht und seit dem läuft es astrein.
Daher der "Reparatur"beleg und die beiden unterschiedlichen IMEIs. (Leider kann ich die Fotos davon nicht direkt im Forum posten. Die Orignalverpackung des ersten Gerätes hätte ich auch noch).
Ich verschicke es per versichertem Paket (bei Zahlung über PayPal) oder bei Selbstabholung (Berlin) übergebe ich es gegen Bargeld.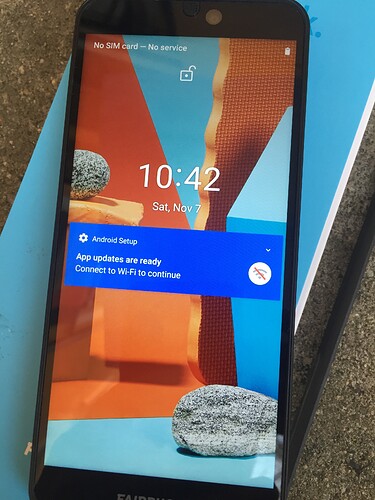 Gerne beantworte ich eure Fragen (und schicke auch mehr Fotos)!
---
NB: If you are interested and want to send a direct message, you will have to be a basic user on the forum. Reference about how to become one and other trust levels can be found here.
Be aware, that shipping batteries cross-border is virtually impossible for individuals.