a) I would like to second Paul's first suggestion to include module disassembly in the CALLS section before users are advised to request a replacement module. Disassembly should follow this screen if the chosen answer is "No":

b) When I confirm (click at "Yes") at the bottom here
(btw, I think the pictures need to be reversed left-right):
… I get this next: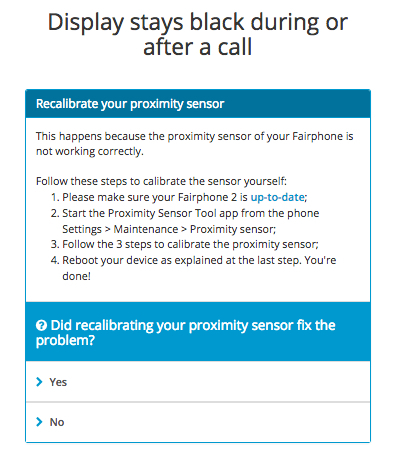 So it says that if the proximity sensor is reporting the correct values, then the proximity sensor is not working correctly. If that's the right conclusion, then I guess I am not the only person who felt confused. It might still be the right conclusion.