What product(s) are you offering?
Fairphone 2 (working)
(tested with checkapp, all good (microphone / screen / speakers / camera)
Android 9 (Fairphone OS 21.08.1)
Back cover has a crack in corner and a sticker.
With screen protector on it (getting loose in up corner)
No cables or adapters
Fairphone 2 (probably faulty main core, display stays black and faulty bottom module (no mic))
Back cover has a crack in corner.
No screen protector (was on it, but was loose), so good working screen!
No cables or adapters
NEW Back Cover Case Indigo (from 12-2021, still sealed)
At what price are you willing to sell or give it/them (for free/fixed/negotiable)?
Negotiable
Something under 80 euros.
Payment per bank transfer (NL for me), PayPal…
From where would you be shipping (country or city)?
Holland / The Netherlands, shipping costs for buyer.
Photo(s) of the product(s) (if it is a phone, please include a photo of the phone switched on displaying the current date):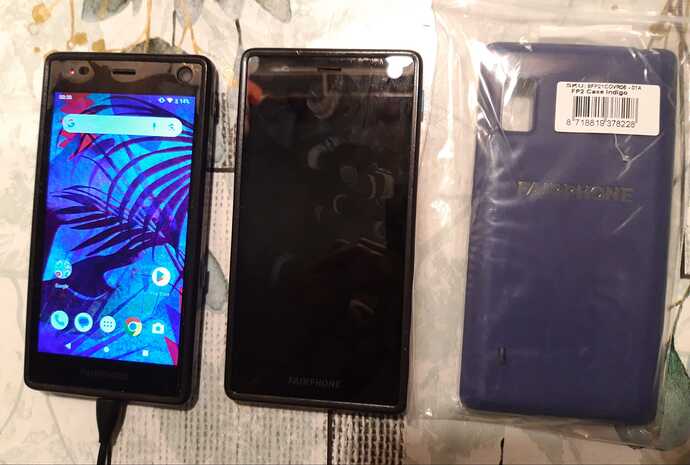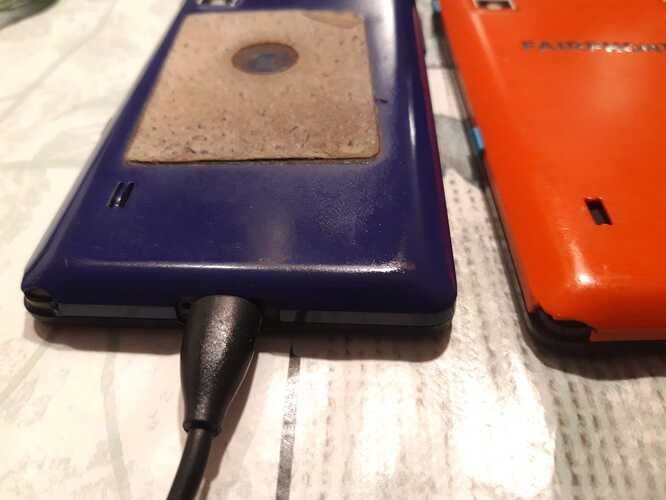 Other, remarks:
Battery life is unknown. Phones are not used last year (or half year).
Just send your questions, remarks or a offer to me!
---
NB: To be able to send a direct message to the user, you will need to reach trust level 1 by entering/opening at least 5 topics, reading at least 30 posts and spending a total of 10 minutes reading posts.
Be aware, that cross-border shipment of batteries outside a phone is virtually impossible for individuals.