What product(s) are you offering?
FP3 display module that is cracked, but still functional. Perhaps this is useful for those helping others to test etc.
At what price are you willing to sell or give it/them (for free/fixed/negotiable)?
For free (just shipping costs or pickup)
From where would you be shipping (country or city)?
The Hague, The Netherlands
Photo(s) of the product(s) (if it is a phone, please include a photo of the phone switched on displaying the current date):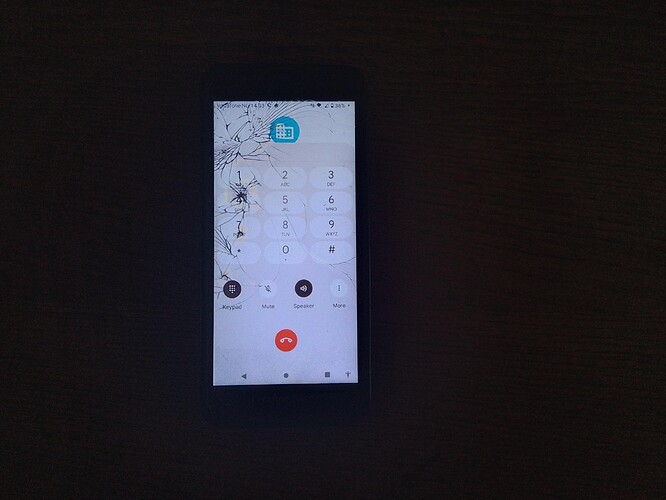 Other, remarks:
---
NB: To be able to send a direct message to the user, you will need to reach trust level 1 by entering/opening at least 5 topics, reading at least 30 posts and spending a total of 10 minutes reading posts.
Be aware, that cross-border shipment of batteries outside a phone is virtually impossible for individuals.