What product(s) are you offering?
FP2 mit Zubehören

(Once you have sold your product, please add [SOLD] in front of the topic name or ask one of the community moderators to do it for you)
At what price are you willing to sell or give it/them (for free/fixed/negotiable)?
50,00€
From where would you be shipping (country or city)?
Germany, Senden NRW
Photo(s) of the product(s) (if it is a phone, please include a photo of the phone switched on displaying the current date):
2023/07/16
Other, remarks:
Fairphone 2 gebraucht/defekt.
Funktioniert einwandfrei, außer bei unerwartetem Neustart.
Wird mit seinen Zubehöre verkauft:
Schützfolie auf dem Bildschirm,
2 Slim Case (Rot und Indigo),
1 gebraucht Handyhülle,
1 zusätliches Akku.
Mit dem Betriebssystem der /e/-foundation : ent-googled!
Mit dem System der /e/foundation arbeitet man wie mit jedem anderen Android-Smartphone auch.
https://doc.e.foundation/devices/FP2
Simlockfrei.
Ohne Ladegerät, ohne Ladekabel.
Bei Fragen gerne fragen!
Ein Versuch lohnt sich immer.
Versand innerhalb Deutschlands auf Ihre Kosten ist möglich.
Zur Vollständigkeit: natürlich handelt es sich hierbei um Privatverkauf, daher keine Garantie, keine Sachmängelhaftung, keine Rücknahme…!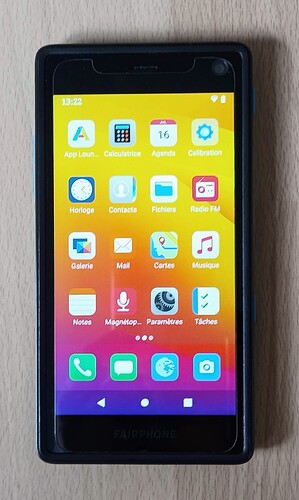 ---
NB: To be able to send a direct message to the user, you will need to reach trust level 1 by entering/opening at least 5 topics, reading at least 30 posts and spending a total of 10 minutes reading posts.
Be aware, that cross-border shipment of batteries outside a phone is virtually impossible for individuals.