Has anyone had any luck finding replacement screws, Brought some screws that were close from eBay but I'd still like to get exact replacements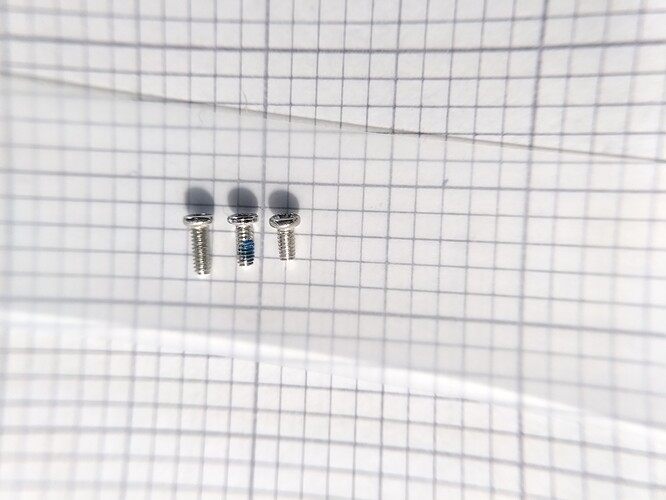 Photo attached: Left screw is a M1.4x4mm screw, center screw is a FP3 screw and the right screw is an M1.4x3mm. The 4mm screw works ok but bottoms out in some holes (a hair too long) and the 3mm screws feel like they only engage a few thread so I don't know how strong they'd be.
The slightly bigger screw heads don't seem to be a problem.