Schönes Wetter in Südschweden!
@Thomas_Jarck, that's a picture from "Independence Day 2", right ?

Not edited - Snapped with "Open Camera"
Amsterdam Zuid station. I put on a black&white filter and adjusted the contrast with the stock app & cropped it afterwards.
Using the Camera ICS+ app, all default settings (auto WB), and shooting into a blizzard


(Some gentle editing in Lightroom… mostly sharpening and vertical distortion correction)
Generally I went back to using my modest 10 y.o. 5.1 MP digital camera, but every now and then the FP1U produces a good shot, in my experience it's usually just close-ups (also with artificial light) though. One of my favourites:
Standard camera app, no editing. #ShotOnFairphone
Schloss Friedrichsfelde im Tierpark or am I wrong? How come you did not get any pelicans in the pic? Schöne Grüße an die Spree
I just found this picture on my phone and couldn't believe that I had made it with my FP1 using Open Camera. Not edited.
Has visible shortcomings (especially in the brown foreground), and I did play around with the levels in Photoshop first. I rather wanted to keep the gloomy atmosphere though, so I reverted everything back to this unedited state.
Default Camera app. #ShotOnFairphone
My F1U screen started seriously misbehaving and some days later it went completely dead! The phone would switch on, but the screen was not responding at all.
Thanks to the awesome support and Fairphone policy, my F1U was shipped,repaired and returned to me in 7 days (including a weekend), all in good time for this PIC of Antelope Canyon, AZ to be taken with it!
Thanks Fairphone!!!
Yeah! My thumbs are also up! Great support!
I couldn't make up my mind which of the following two different shots is better.
This: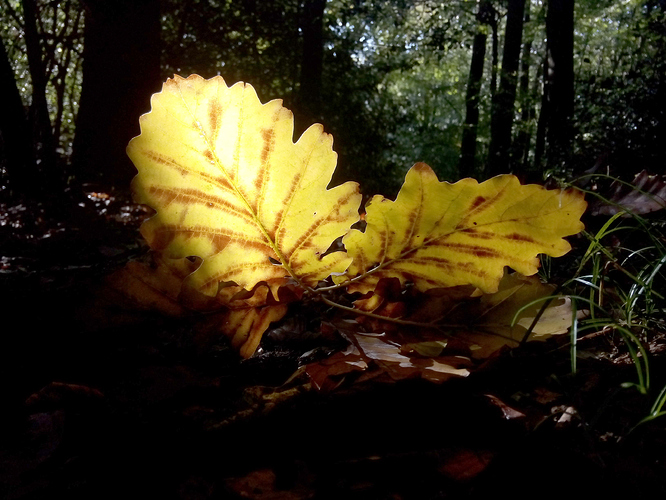 FP1U, Open Camera, edited (tonal correction) #ShotOnFairphone
Click for unedited version
I like the first one unedited best. Great contrast and more details in the leave than the edited one.