The flash looks differently, the old one clearly has only a single LED.
I have just seen an FP2 with a new camera and the new camera has a white plastic piece between the lens and the flash, which the old camera lacks. I think that is the most obvious difference; at least it was when comparing two phones with a black back cover.
Using FP OS 17.10.1 (Android 6.0.1) Open Camera 1.4 needs one second for opening. But taking a picture is as fast as the Android camera app = no delay.
But the start time is annoying…
… most forum & social web systems resize and compress uploaded photos (or convert PNGs to JPGs)! So almost the best is to provide sample pictures via Dropbox or similar.
Hey guys! I just got the new camera bundle and replaced the old hardware. There is an issue though and as I suspect its just me being stupid I don't want to open a new topic right away.
Main camera works like a charm but the front camera makes ridiculously dark pictures. Anyone else having the same problem?
(I've done proximity sensor calibration and removed and placed the module back in just to make sure. No change).
Main camera picture

Here is a picture from the front camera, same object same light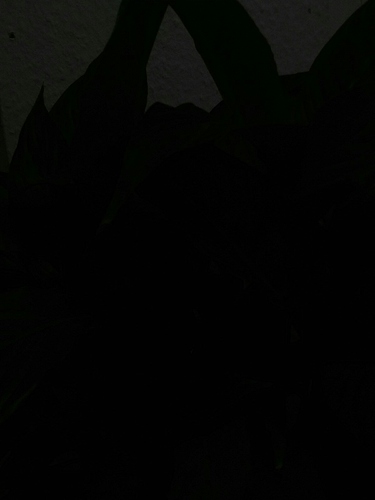 EDIT: It works with a third party camera app
That's a relief then.
For reference: What OS and OS version are you using? What exactly does it say in Settings - About phone - Build number?
I am using the latest OS OS. Full build number says: FP2-userdebug 6.0.1 FP2 fp2-sibon-17.11.2 release-keys . I am a bit confused about the 'userdebug' in there, as I have not consciously debugged or altered anything.
That's ok, it is just named that way.
So it is Fairphone Open OS. There were problems with the flashlight of the main camera and the stock camera App of Fairphone Open OS before, can't remember whether anybody had dark pictures with the selfie camera though.
But the solution was the same and you found it yourself
.
Have you deleted / purged the camera apps data and cache via settings - apps - storage? Perhaps this initializes the cameras.
Didn't work, regrettably. Thanks for the suggestion, though
I recently received a new FP2 with the new camera modules and I have the same problem, front camera has extremely low exposure, almost black in a bright lit room.
Just tested a third party app after reading this thread and that seem to do the trick for me as well!
Running Fairphone Open 17.11.2.
Hey guys,
I had the same problem/solution. Anyhow, it's surprising that the selfie camera doesn't work with the stock camera app.
@ support team: Any idea what might be the reason
I'd like to see more picture comparisons!
Sad to hear it's broken at the moment, but thanks for introducing me to Linphone
Broken for the moment ?
This moment has been lasting for 3 weeks by now.
I bought and installed the new front camera module. I have the "dark exposure" problem, which is really annoying when trying to sign up for online services which need to verify my identity via a video call in their own app.
Is there any known work-around for this problem?
Have you applied the latest update?
I have Fairphone OS 17.12.1 ("Your operating system is up-to-date").
For me the built-in camera app works fine with the front camera, but most of in-app cameras have very low exposure.