I just wanted to share with you some pictures of my new "business look" backcover. I got inspired by one guy in the german fairphone facebook community, who painted the frame of his Fairphone in white.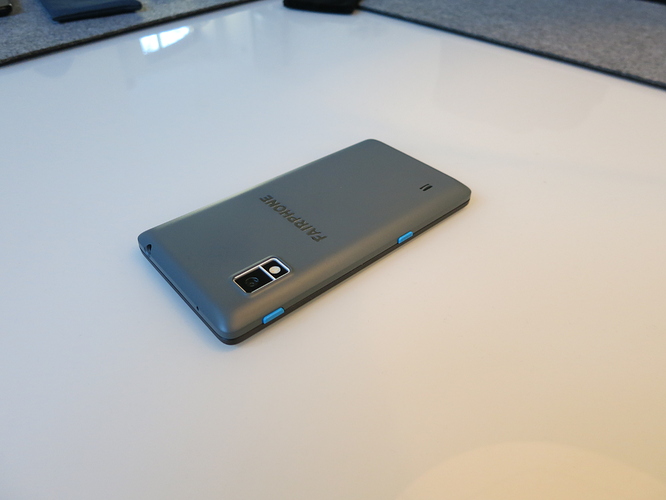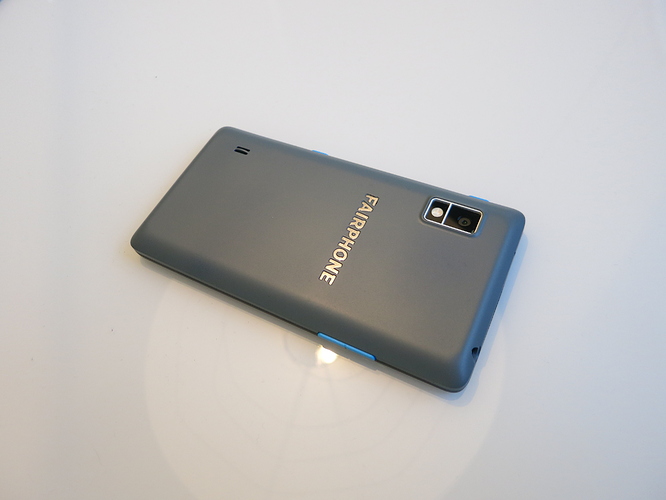 Since I wanted to have a more subtle color than the available ones, I bought a can with a grey, matte color. My basic idea was to make the letters in red, but since the color does not last on the silver letters I just removed the color completly with a small screwdriver.
I am still not sure if I like the result (colourwise!), nonetheless I was just surprised how easy it was to change the color of the backcover. In total it took about 20 minutes. So if you don't like the colors of the existing backcovers just change them!
Of course no longterm experience so far if the color is going to last, but I will let you know.