So regarding that esorio Micro USB adapter …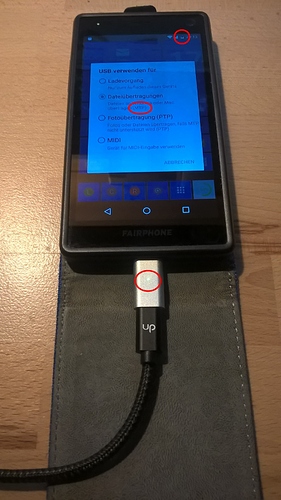 Judging from the 2 rows of contacts on the part that goes into the phone (the adapter part has only 1 row) I somehow expected it to connect no matter of facing up or down … that isn't the case (at least for me).
It only works if the LED faces up (see picture).
But then it charges the battery (see picture).
While doing MTP (see picture).
So basically it works as if I had plugged in the cable directly. Nice

.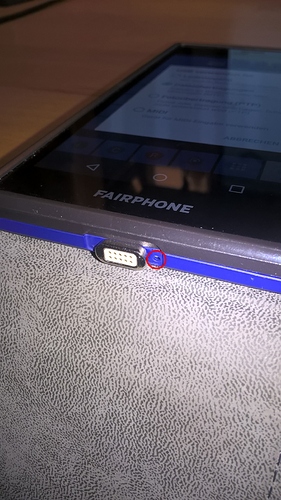 It leaves the bottom microphone free when not connected (see picture) and even barely free when connected to the adapter part (no picture, it's a magnetic connection, you don't take calls with a magnetic connection, what do you expect will happen

?).
And I have not seen any impact on the compass, the compass still works as before. Nice, too

.
And my flip case still closes effortlessly, it has enough room for the extra part.
So … PARTY TIME, EXCELLENT! We'll see how long it lasts

…