The basic issue is, on some Android OS, we can't login or use Microsoft Account for Contacts/Calendars.
I've been searching this for YEARS, and it has troubled me that long, and since I got Fairphone it comes back to me again. I found these posts, and also contacted Support, but it's no use, and custom support didn't provide me the answer I need.
Here are the 2 relevant topics I found, but they contains no answer:
And the Custom support request number is 562986
I'm aware that outlook app is there, but it has troubled me for years that outlook app can't provide contact/calendars for other app, that relies on system acount provider. ACTUALLY, outlook DOES PROVIDE it, it's just very very well hidden.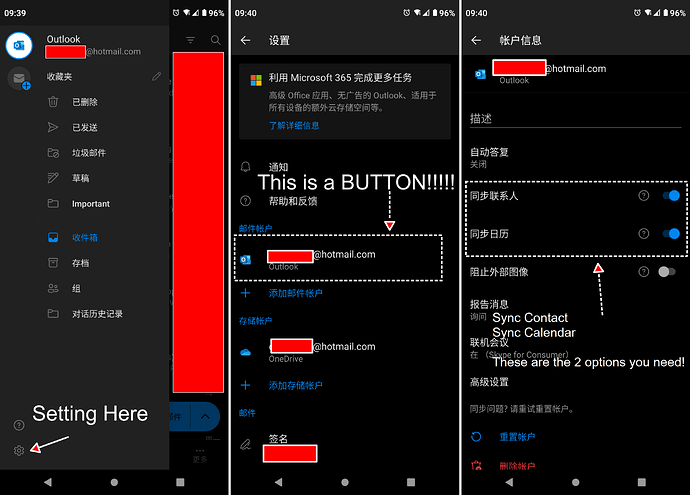 Here are the screenshots that how to do it. It's in Chinese, but I think you get the idea. The email address is a button that I didn't realize at all all these years, and inside it, it has options, to "sync contact" and "sync calendar". After these 2 options enabled, you can finally get contact and calendars for other apps, on my side, they're simple contact, and DigiCal. And you can disable Gmail app if you don't need it.
So basically, use the official microsoft Outlook app, and enable sync. That's it.
I create this thread because I saw other 2 topics are closed, so I think I need to open a new one to clarify it.