FP2, FPOpen with security patch from 5. December 2016
My problem is that the top entry in my battery consuption view is "other" using 55% of my FP2's battery and I don't know what "other" represents.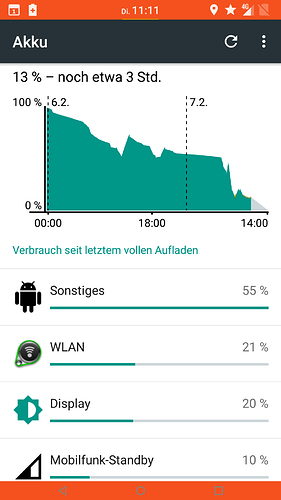 I thought this is a general Android thing so I used my Google-Fu. But I only get heaps of clickbaity "What app you can download to save battery" articles, but none explain what "other" is.
I have shown the screenshot above to my colleagues, but they all said: "Never seen that. It usually says mobile data or wifi on top". I also cannot recall ever seeing "other" on any Android phone I have used.
Do you guys ever have had this? Any Ideas?
It's not a showblocker (like the system clock with reboot-amnesia) but I am a bit concerned.