This is a statement by me.
In my opinion it is unfair to the miners and workers (and to Fairphone for that matter) to publish a ranking where Apple is only half a rank worse than Fairphone. Maybe it's a problem of not giving enough emphasis on repairability, or whatever.
At best it should look like this, where red is "doesn't make impact in the whole supply chain" and green "has a holistic approach towards the improvements in the supply chain".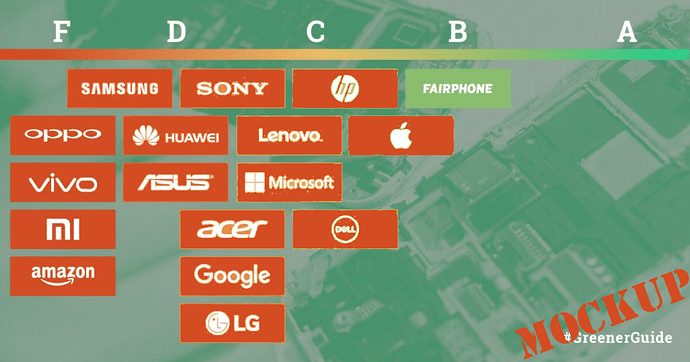 Mockup by me.
PS.: Did you all realize that the "E" is missing?