This post in: Deutsch, Español, Francais, Italiano, Nederlands
**I would like to sell my fairphone, with original packaging. I received a completely new replacement phone in April, so the phone is only 3 months and although it works fine I have decided to sell it for compatability reasons with other devices and because it occassionally crashes when I am driving and using google maps and it causes me to get lost.
A new phone in the UK with phone co op is 499GBP so. My phone is less than three months old in good condition with a slight mark on one corner of the case. I am not sure the warranty status as I bought the original June 26 2016 so it is just withing the original 2 year period. However Fairphone had that phone for almost 9 months and this is a new phone so I have written to ask for an extended warranty period, or to check if it got a new 2 year warranty with the replacement. Will keep you posted. If warranty is not extended I will sell it for 350. It is in full working condition.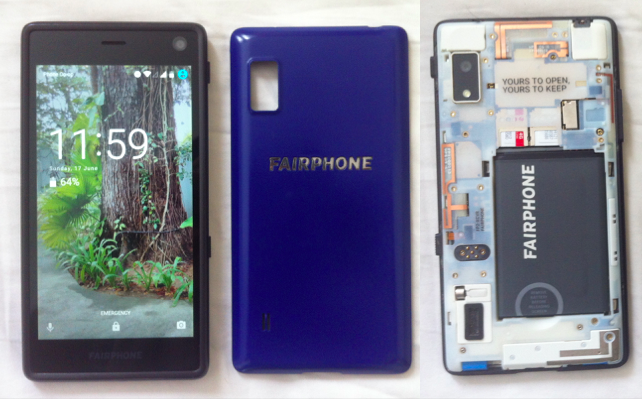 I would like to sell it for 395 pounds with the original case. Plus any postage costs.
Is anyone interested? I can ship from either Norway or the UK. Leaving for the UK on June 26 for 2 months.
Best wishes
Kelsang Tubchen
A new phone **