I didn't know that the IMEI is required when contacting the support about a problem of the protective case.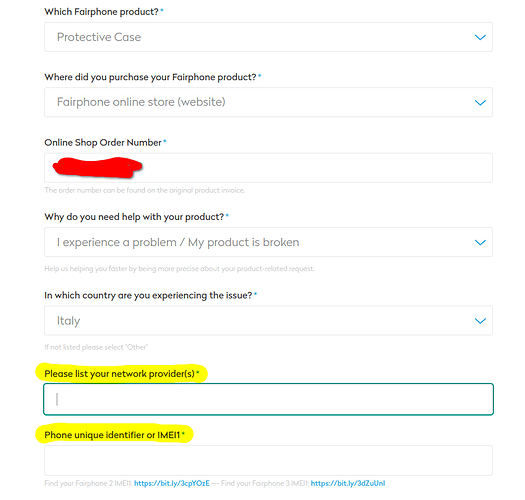 Yes as I said can be a burden, however you can just email support@fairphone.com

I had to put the exposure to 1 to don't just have a dark block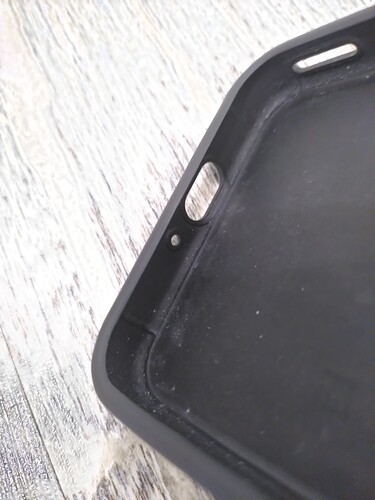 I don't think so, all the rubber seems to be equal size.
Same timing, you wait for the FP3+ i suppose (like me)
I was too, I think they don't had exceptions for the other things, the main return is the FP. It's still disturbing because not serious.
For the moment i didn't have support answer about my issue
The video of the case issue
Hello,
I have exactly the same issue. Have the black phone case for the Fairphone 3 since 6 months and it's now bigger than day one. It's pretty annoying.
I send the ticket monday and still no answer

Same Problem with my black case.
I really hope for a silicone case because getting a new one every year or so is more is just a waste of resources.
The news, Fairphone reply to my warranty request, they will send me a new case in replacement.
I hope this issue was just a temporary issue now solve with the plastic or the process and I will never have to ask again for a new case. Some people seems to have ordered the case in September or October, so if we are lucky, its just a temporary manufacturing issue and the warranty will solve it.
Given the concerns I have changed how I use the case, removing at least every other day. I had a small piece of Non Woven Fabric inside the case covering the usb port, to protect the port from debris. I now have piece of Gorilla tape on the outside which I can lift to charge the phone.
Not so pretty ~ and the case does fine but it's on my mind now

Just a note
From 2 July until the end of July, Deutsche Telekom customers will exclusively receive a free protective phone case made from 100 percent recycled material (RRP 39,95EUR) for every Fairphone 3+ purchased from Deutsche Telekom.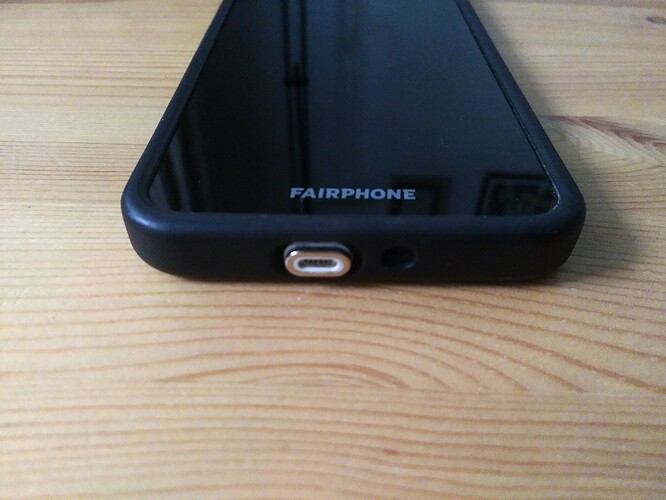 Magnetic adapter. 'Nuff photographed

.
For those interested … https://www.amazon.de/gp/product/B07QGB1PZC … but there's a myriad of vendors and different types and shops to get them from out there for every liking.
Can confirm the corners began to bulge slightly which is unusual.
Yes I didn't mention that as I wasn't sure.
Hi everyone,
Not adding much to the conversation, except for letting you know that my black case has the same issue. I have had it since september 2020.
It doesn't bother me so much, but if FP could fix it for future production that would ofcourse be great

Which issue, bobbing up and down in the case or growing ears like a rabbit.

@amoun the first one
I received an answer to my ticket: I'm getting a new case as a replacement. hopefully this won't happen again and the problem is solved once for all (at a least a few years)
the case is starting to enlarge again. I guess it is a heat related issue. summer at over 30 degrees constantly hasn't helped. guess I will stick with it and move to somewhere cooler in the future.