When using ClipSync, it first starts but crashes when switching to the QR code scanner app: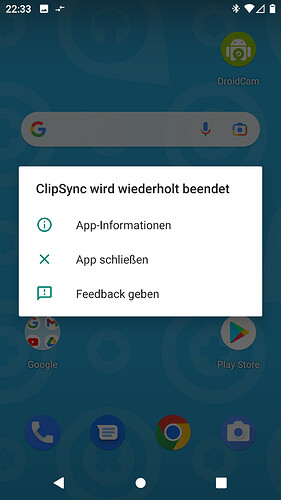 The source seems to be a new restriction which was not in Android 9:
Affected app:
I normally use this app in combination with
to scan the new Swiss payment forms ("QR-Einzahlungsschein") to process the record data in the accounting software.
At the moment, the following way is working only: Add a note into the MPE note app which is part of
and then get it from the Windows PC but this is very cumbersome.
Thanks for hints for a replacement solution (QR scanner app which is able to transfer the extracted data to the Windows clipboard directly).