So, I bought an Orange SIM card. Everything works fine, as it worked with the other Orange SIM card I tried on Friday. It connects to mobile internet. This is what the connection looks like: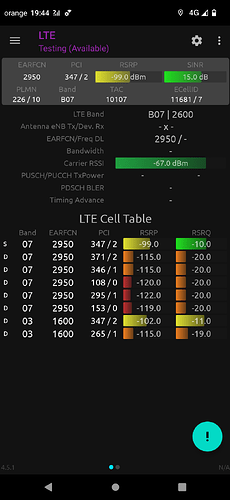 When voice calls are initiated, it switches to WCDMA instead of GSM: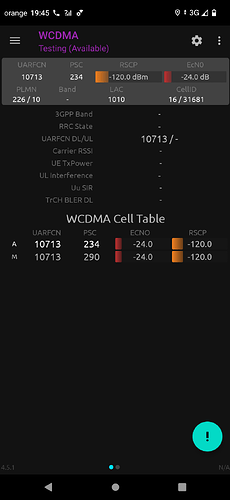 And it works ok.
I don't know what is happening. Before the OS update (Android 10 to 12), everything was working fine (with the Digi.Mobile SIM). Also, after the OS update, it worked for one day. Actually, I am not sure since I've not really used voice. And, as I mentioned before, sometimes it works, and sometimes it doesn't.
So, it might be something with the radio software for Android 12 implementation (?!) . It works with LTE and WCDMA, but it doesn't work with GSM.