Hi,
Since I setup my icloud account with the default email app, I can't send emails, although the settings are right… (cf.screenshot)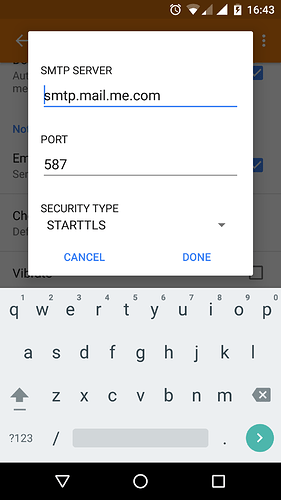 I receive emails and DAvDroid apps synchronising well my calender and contact infos.
I read a post from 2015 about K9mail as a good app and I like to keep the gmail app for my "spam"-google account.
So my question is :
What is the best 2018 email app to use for configuring my email icloud mail on my FP2?
Thanks in advance
Sevi