What is NXTVISION? I detected it through an app which monitors battery consumption. It's apparently a system app, I never saw it before so it's either new or it only runs once in a blue moon, it doesn't show anywhere, and yet it uses Internet bandwidth. It's that last part which made me suspicious.
An internet search came up empty: The apk and service names are too common, and the logo doesn't fit with the top hits for "NXTVISION" (like the image enhancing system for smartphones, which normally would had been the prime suspect (although I really don't know why it would need to connect to the Internet!)).
Here is what little information I have:
Information: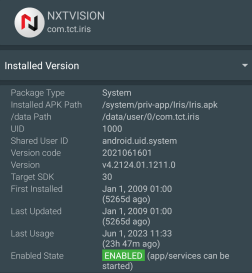 Permissions:

Services: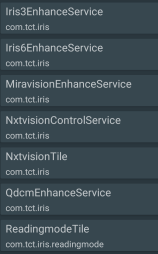 Can some Android wizard please give me some more insight?