Hello together!
I am one of those people who would prefer not to have Google on the phone. So I did my best to at least block the services from calling home and collecting data about me: I installed NetGuard before my phone's first connection to any network and only allow internet access to the specific FOSS apps that I'm really using.
As a side effect, I now see all the connection attempts by several system apps. Besides several Amazon and Google servers, my phone also makes several very weird connection attempts: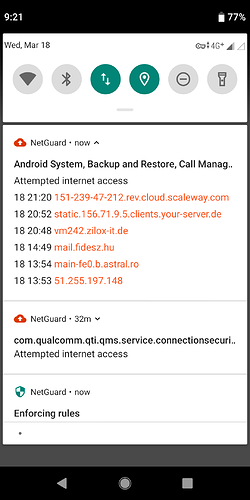 Note that I have not been in Hungary, neither opened the website of Fidesz or any associated organization, or anything.
How is it possible that the system of my phone tries to connect to these servers all by itself? I have several further examples of such connections out of which I just can not make sense.
Any ideas? Similar observations? Anything?