Hi zusammen,
ich verkaufe zwei Top+ Module für das Fairphone 3 und 3+. Ich biete es für jeweils 20€ (inklusive Versand) an. Natürlich ist es auch möglich nur ein Modul zu kaufen.
Die Module wurden im Dezember 2020 gekauft und sind originalverpackt.
Der Versand erfolgt aus Deutschland.
Photo(s) of the product(s) (if it is a phone, please include a photo of the phone switched on displaying the current date):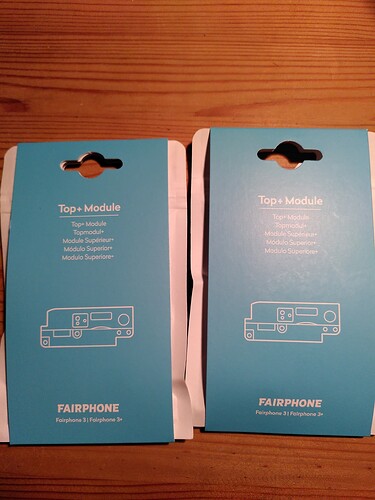 ---
NB: If you are interested and want to send a direct message, please check #how-to-dm.