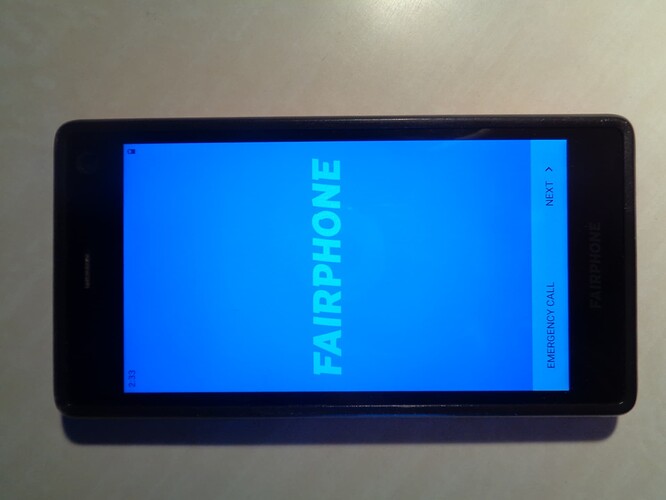 Fairphone 2 encore fonctionnel, écran en très bon état, mais plusieurs petits bugs un peu agaçants (se reboote tout seul sans prévenir, faux contact dans la prise jack, un seul port pour carte SIM fonctionnel…).
Soit pour pièce, soit pour quelqu'un de bricoleur/doué en informatique qui saurait régler tous ces problèmes. Fonctionne pour l'instant sur OpenOS.
Module bas (vibreur/micro) changé récemment, tous les autres modules fonctionnent parfaitement (jamais changés, jamais de problème), module haut de première génération (appareil photo de qualité moyenne).
N'hésitez pas à me contacter pour plus de photos et d'informations !
---
Still working Fairphone 2, screen is in very good condition, but has a few small bugs that are a bit annoying (reboots once in a while without any reason, faulty contact in the earphones plug, only one SIM slot still functional…).
Either for pieces or for some handyman/woman who could fix all these small bugs. Working now on OpenOS.
Bottom module changed recently, all the other modules are fully functional (never changed, never needed to), top module is first generation (with medium camera quality).
Don't hesitate to contact me for more intel or pictures !