Hi everyone
I have been trying to install on LineageOS on my brand new Fairphone 3+ and I've run into some trouble. I've been following these instructions and am stuck on step 6 using LineageOS Recovery. The basic problem is that I don't see the recovery menu.
I get to this screen and choose Recovery Mode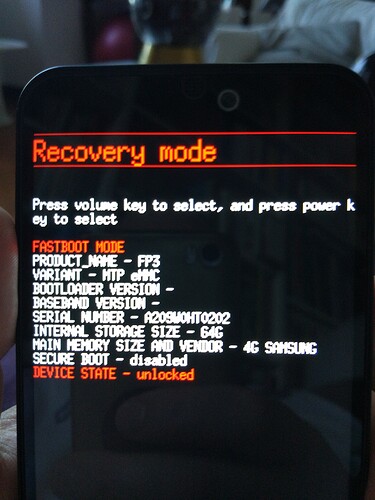 I found this thread with the same problem but his solution isn't working for me. I just get the "No command" sleeping robot screen. On that thread his solution was to press Power AND THEN Volume Up (while still holding Power) but that just brings me back to the sleeping robot after a restart. After a few minutes the phone reboots and goes back into normal Android (without me doing anything to cause this action).
Any ideas? Thanks!