Update2: Updated price.
Hi Folks,
I sell my old Fairphone 2.
It got the (Update: only backcamera!) camera Update like the 2+ and also i got a new battery in Septembre 2019 and a new display in March 2020. I think the display has the highest value


Imporatant: Frame is broken and not in very good shape. The insides should be quite ok.
I'll sell it in total, not in parts for 25€ (as negotiating basis, you can make another suggestion) excluding shipping cost.
Add shipping costs to Germany 3€ and rest EU 5€. I think this is fair


(if you pick it up at my home close to Stuttgart I'll give it to you for 10€)
I used the FP until autum 2021 with LineageOS, at the end it was slow and had sometimes random reboots. Headphones and loading work well. Camera also.
If there are any questions just ask me.
Greetings
krutor, aka Simon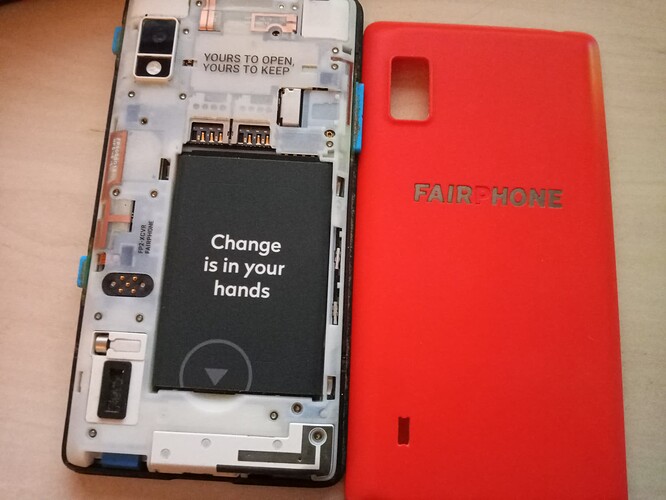 I am only allowed to add 1 picture, I also have a pic from display, it is in a good shape.