Fairphone 2 First Edition - Used with some very fine but not really noticable scratches on the display and a new main camera module.
I bought the FP2 used and it is a really good, fast and stable device for me. I have another work phone for several reasons and I figured the FP2 is to good to sit unused on my desk.
While this is a first edition device, I upgraded the camera module and replaced the bottom module. I think the battery shows some wear to, and planned to replace it when the batteries are back in stock. I used the FP2 with Fairphone OS and Lineage OS without any unusual problems and I do not have or had random reboots on neither OS.
I bought the FP2 used and it has some minor scratches on the display which are not visible in use and I attached a display protection foil.
I requested, I happily add a MicroSD card for free.
I can ship the FP2 with DHL, I dont have the original packaging. You can also pick up the device in Rostock (and at some occasions in Bonn, too).
I ask for 330€, but I might consider your offers.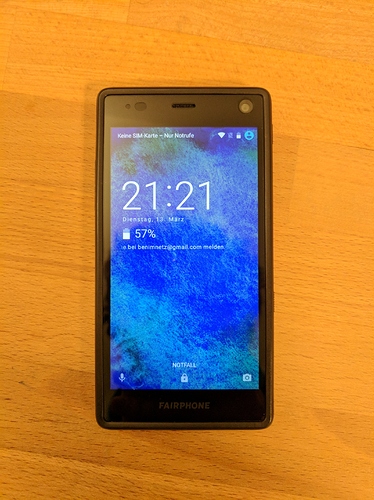 ---
Comments are closed on this topic. If interested, please contact me in a personal message