I offer the following modules for sales due to upgrade to upper versions:
FP3 Top Module (8MP) - 15 €
FP3 Camera Module (12MP) - 25 €
Parts are in good conditions and working. I used them in my own personal device (they were part of the original brand new FP3 I bought) from Feb 21 to Oct 22 included.
I can sell them separately.
Shipping from Turin, Italy, or hand-off in the nearby area.
I would ship prefereably to Italy.
Shipping costs to be covered by the Purchaser.
Please send me a DM if interested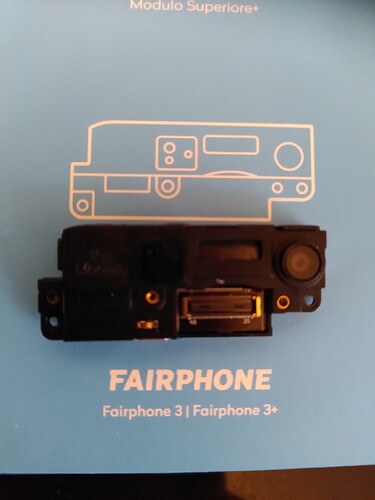 (Once you have sold your product, please add [SOLD] in front of the topic name or ask one of the community moderators to do it for you)
---
NB: To be able to send a direct message to the user, you will need to reach trust level 1 by entering/opening at least 5 topics, reading at least 30 posts and spending a total of 10 minutes reading posts.