Hey all,
There are a lot many custom ROMs out there on the internet. Since most of us are very much used to LineageOS, I found another similar ROM out there which is similar to LineageOS but with lots and lots of additional features. and that's AOSiP ROM.
Some screenshots: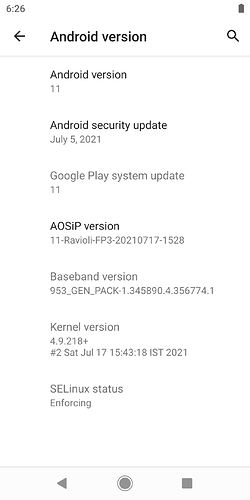 More description and downloads: Head over to XDA
All basic features that are working/not working in LineageOS 18.1 are working/not working in this as well.
Looking forward to the community's feedback and suggestions.
Regards,
TeamB58.