As i completely broke my RF-Cable (similar to FP2 Core module / antenna cable - with pictures) i need a replacement one.
I already messaged support (because for FP1 they were available in the store), but got the answer that they currently do not offer this as replacement-parts.
After some research i thought the connector was a common U.FL and ordered a cable for testing. Sadly it was the wrong one (My current suspects are MHF3 and MHF4).
Measurements for the connectors would be:
U.FL: 2.00mm outer ring, 0.5mm inner pin
MHF3: 1.4mm outer ring, 0.4mm inner pin
MHF4: 1.5mm outer ring, 0.45mm inner pin
currenly i soldered the old connector to my cable and have a big monstrosity taped onto the back of my phone (to get some signal… it is not as good as the antenna implies…):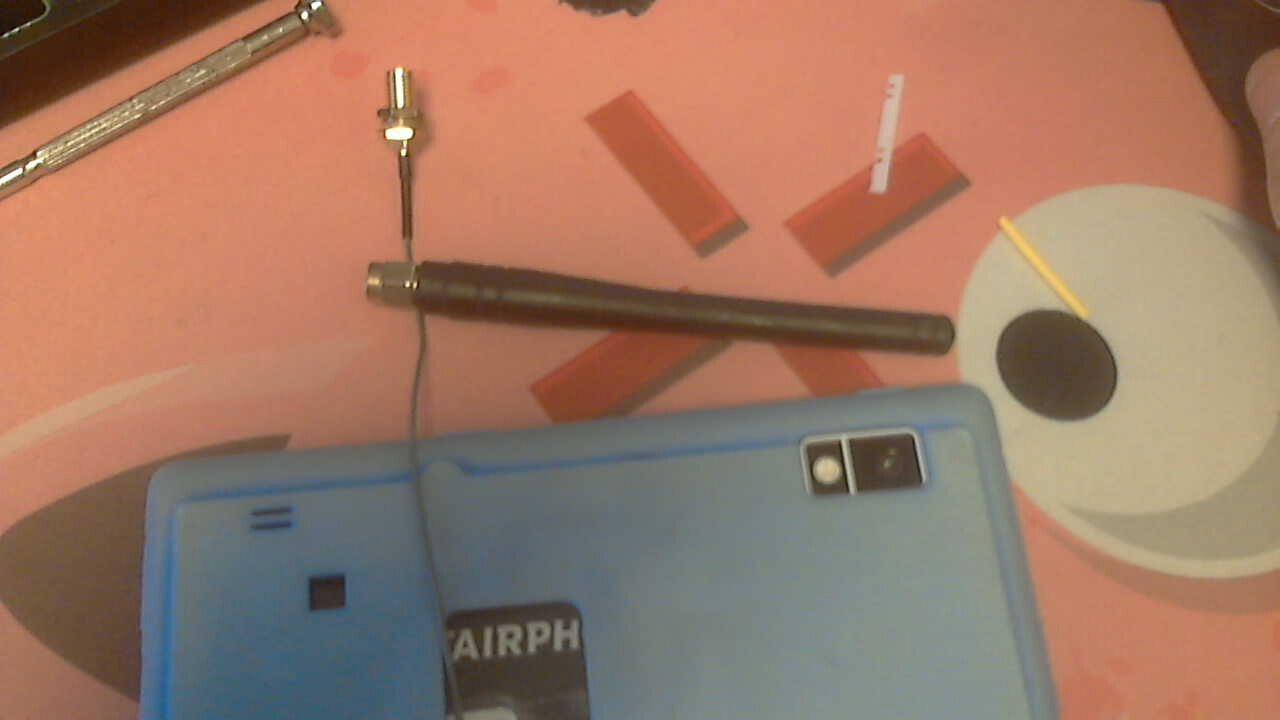 Does anyone have measuring-tools precise enough to tell me if the RF-Interface is MHF3 or MHF4? A replacement-cable from ali-express would only cost 2.5$ and i would link the item after verifying it works for others facing the same problem in the future.