In Android 11 when I had an active call and switched to another app I was used to have a circle with a letter and an animated earpiece somewhere on the screen, giving 4 options- hang up, speaker, mute, back to call.
Now I have almost nothing:
Got a small earpiece on the left and animated earpiece on the right and a small green dot for the active mic.


If I swipe down I get a menu together with the old circle and a more visible mic- symbol: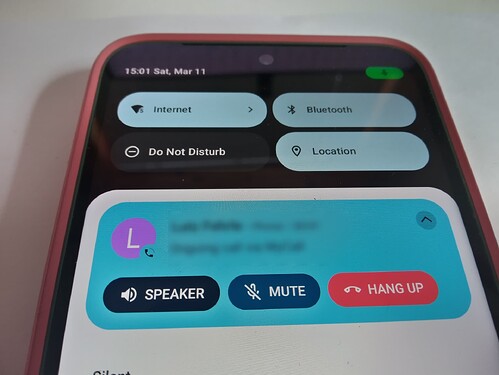 Is this expected? Is this part of Android 12 or since the february update? Am I missing something here, maybe a setting?
Using Nova launcher, but can't imagine that this is the reason?
(Posted this first in Screenshot gone? Problems with screen when making phone call and notifications