Hi,
can't login into
https://support.fairphone.com/hc/en-us
This message appears: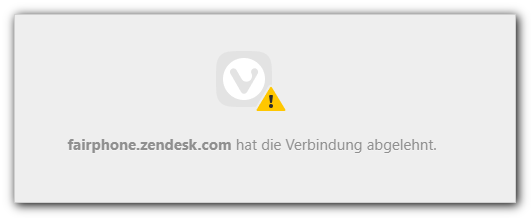 Temporarily problem?
thanks!
webaschtl
I've just tried and could successfully login into the support page reached by the mentioned link.
Hmm, tried it with firefox instead of Opera/Vivaldi/Chrome …
… now I'm logged in …
This topic was automatically closed 90 days after the last reply. New replies are no longer allowed.