This phone is in fine working condition.
The case is light blue and a bit warn, but can be replaced.
Also you get a brand new Fairphone 2 Bottom Module with the phone that I bought but ended up not needing at all.
I am selling for 350 euro without shipping costs. The phone can also be picked up in Amsterdam.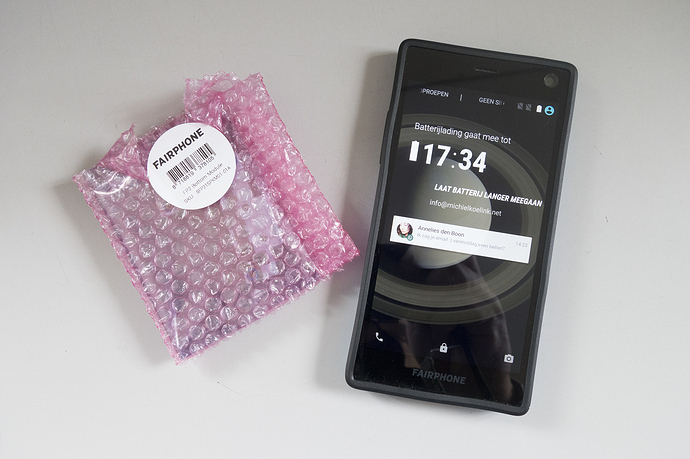 ---
Comments are closed on this topic. If interested, please contact me in a personal message.