Hi guys,
I use Version 1.6 with the extended storage patch.
Before i extended the storage i could see my Fairphone in eclipse as device.
After it the hardware id's were changed and this tutorial http://forum.fairphone-freunde.de/Thread-MT65xx-Android-Phone-Treiber-nicht-gefunden doesn't helps anymore.
Then i try to modify it with the new hardware Id's http://www.borncity.com/blog/2013/02/11/adb-treiber-fr-android-gerte-mt65xx-installieren/ and the driver installed correctly but i don't see the FP1 device in eclipse.
I use the following hardware Id's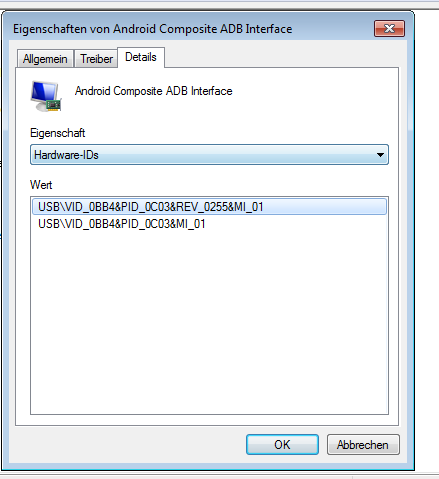 for this config:
; HTC MT65xx
%SingleAdbInterface% = USB_Install, USB\VID_0BB4&PID_0C02
%CompositeAdbInterface% = USB_Install, USB\VID_0BB4&PID_0C02&REV_0255&MI_01
%SingleBootLoaderInterface% = USB_Install, USB\VID_0BB4&PID_0C02
i hope anyone can help me.
regards