Pretty much a Pro version of the current Pinephone just with more horsepower.
I like the DIP switches (being killswitches) on the back. They're also busy with hardware keyboard for the device. And it runs a lot of OSes.
But it isn't modular or fair electronics. Not sure if schematics are available.
@ElKrasso seems that you are famous now…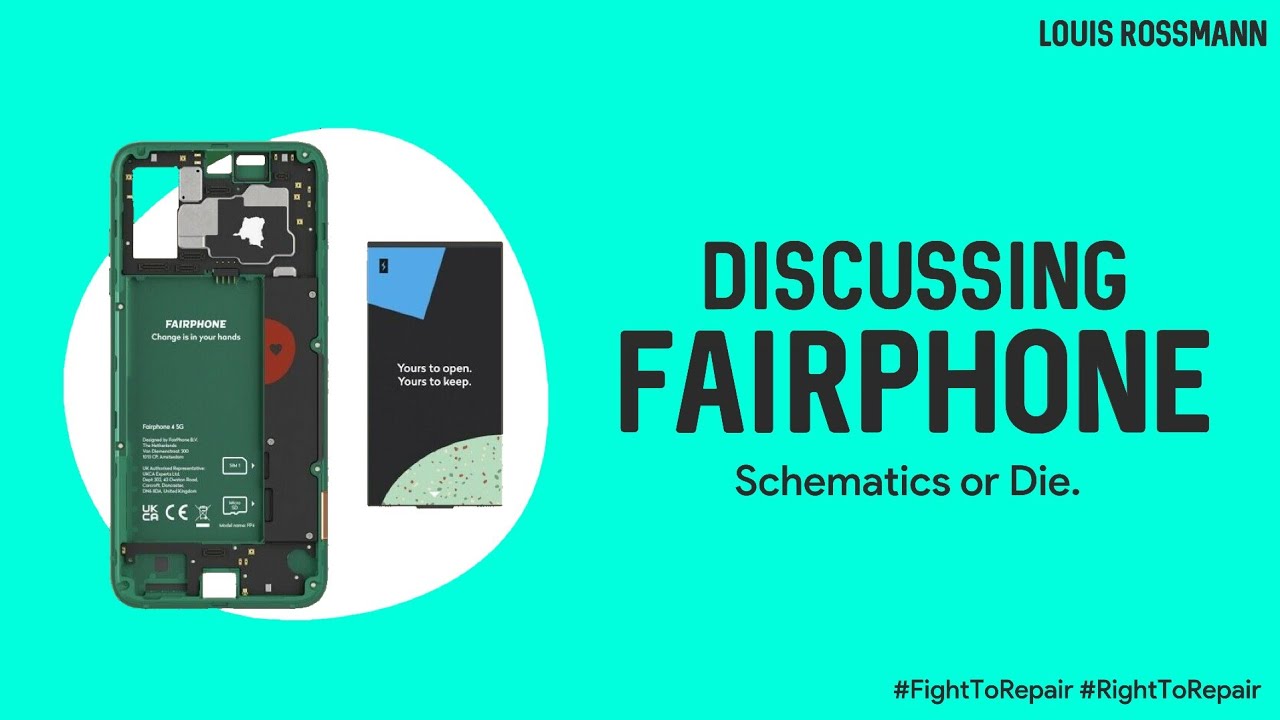 To help people filling this topic, I would like to mention my work on Meta-Press.es (a Firefox addons to search the press) which can fetch 343 results for "fairphone" in 28.3 s from 75 source(s) over 228 selected (from 55 countries and 23 languages).
Meta-Press.es also work from Android by the way.
I have downloaded the paper, and it even explains that their recycled cathode particles perform better than the original due to being more porous and less prone to fracture. The exact process however is not exactly described, instead the researchers cite some previous papers which are partially also written by them. I haven't been able to look at those yet.
Note: the paper is about NMC111 cathodes (equal amounts of nickel, manganese and cobalt.) I suspect Fairphone's batteries use some kind of NMC material but I'm not sure whether this is NMC111 or another mixture.
Its an OS for a minimalist e-ink smartphone
I think it's very cool that Linus has kept this video on his channel's front page for over a month now
Here are some numbers of active devices per Android version (Google used to publish those themselves in the past).
But I have to admit that I don't like the use of "ridiculously" old. A12 isn't even on that list yet which makes A10 the second-to-last. Sure, it's the oldest version to still receive patches. But I'd prefer news outlets to use less extreme vocabulary, even if it's true that there are too many devices with outdated (as in "not patched anymore") versions out there.
Two months!


That's a long time to keep a video pinned.

Wired's review: "Rebel, crafted from bamboo, natural wood fibre composite and recycled plastics, marks the latest earbud offering from eco-conscious audiophiles House of Marley. Its battery life is nothing to shout about and certainly can't compete with the big players, but what it lacks technically it more than makes up for in its ethics and price point."
This is an article about mainline linux kernel support for the Shiftphone 6mq
I know this is not about mobile phones
"OLD LAPTOP IN THE DUMPSTER—HERE'S WHAT TO DO INSTEAD
Help cut down on electronic waste by recycling or donating your old laptop"
Almost ashamed to post myself like this
but @Ingo is also mentioned.
Published only 9 hours ago, where has this reporter been the last few years, hiding under a pile or disused phones?
By Francesca Schweiger
Business reporter, Berlin

Published

9 hours ago