Well it's a good job Fairphone have the edge on Fair trade as there are other modular phones.
I emailed that address and I didn't get a reply.
They even give credits to the forum:
Android 12 got released, and AOSP based on it.
It cripples the adb backup command!
LineageOS seedvault should (?) still work but its not the default OS for Fairphone's devices.
adb backup is sporting a "deprecated" label for a while already and it isn't exactly a pillar of reliability.

Looks like the king of RTR in the United States has finally sunk his teeth into Fairphone. I believe this is one step closer in getting this amazing phone to the United States.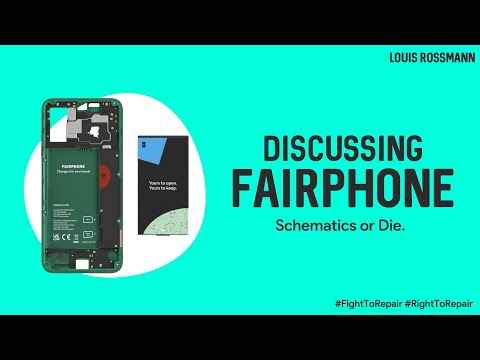 RTR? What does that mean?
Sorry! We Americans love our abbreviations! Lol… RTR = right to repair
Pretty much a Pro version of the current Pinephone just with more horsepower.
I like the DIP switches (being killswitches) on the back. They're also busy with hardware keyboard for the device. And it runs a lot of OSes.
But it isn't modular or fair electronics. Not sure if schematics are available.
@ElKrasso seems that you are famous now…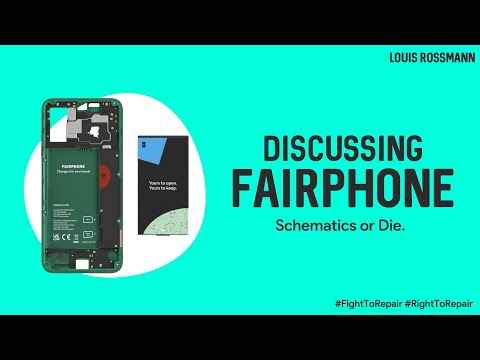 To help people filling this topic, I would like to mention my work on Meta-Press.es (a Firefox addons to search the press) which can fetch 343 results for "fairphone" in 28.3 s from 75 source(s) over 228 selected (from 55 countries and 23 languages).
Meta-Press.es also work from Android by the way.
I have downloaded the paper, and it even explains that their recycled cathode particles perform better than the original due to being more porous and less prone to fracture. The exact process however is not exactly described, instead the researchers cite some previous papers which are partially also written by them. I haven't been able to look at those yet.
Note: the paper is about NMC111 cathodes (equal amounts of nickel, manganese and cobalt.) I suspect Fairphone's batteries use some kind of NMC material but I'm not sure whether this is NMC111 or another mixture.