Which phone did you switch to, out off curiosity?
I'm using the snap version from this port without any issues:
Keep in mind to set "Surface List" of the 0,6 camera module to "from HW FULL".
Where I ll find this "surface list"? I can t find it in settings.
I installed MGC_8.7.250_A11_V11 by BSG on my FP4 and Im not sure which interface is preferred for FP4. From default I had set Pixel 3 and photo looks like made with fish-eye effect. What should I change?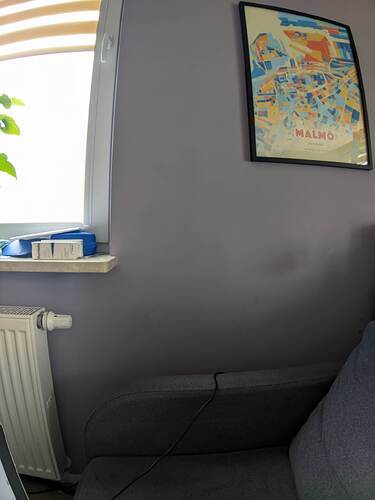 You need to switch from the wide angular lense to the normal one
BTW, the latest stable version is MGC_8.7.250_A11_V15a
Pixel 6a with iodéOS
Half of the price for double of quality, I think that's also a Fair Phone

I often say the Fair bit of the phone refers to the and success in ensuring better working conditions and wages for miners and factory workers, not the end user of a mobile phone.
those of you who use the BSG mod, are you able to use the flash? on my FP4 with CalyxOS the flash toggle just shows "unavailable" with flash controls turned off. the flash however works fine in Calyx' default camera app.
Yes, I am using the latest 8.8 built on FPOS A12 and the flash is working fine.
On 8.7 it works aswell. But I miss the option to to have a torch flash. It is just flashing when taking the picture. Is that available in 8.8?
Btw. I am using Calyx, too.
I downloaded GCam from here (BSG), and the change is amazing. With the "Pixel 6 - Oriole" mode we have flash and night-mode, 4 types of video stabilization, the colours and the images in gloom and darkness are great, the 2 API cameras (OISS and Ultra-Wide) works perfectly, the resolution of images is better (a lot)… Really this is my main camera app, cause I think this software shows the impressive quality of the hardware.
Which version did you use? I tried the snapcam version (thats the version I am using with the Wichaya gcam) but it wouldn't install… Just ignoring my tapping on the apk-file…
This: MGC_8.7.250_A11_V11_MGC.apk. I have a Murena Fairphone 4. And I gave permission to install apks out of App Lounge. But everything went without any problem.
Have you had any problems with this APK camera app going black at all, and did you just use it out the box or tweak some settings to start with? I am having the same issue as @Ken_Corey highlighted earlier in the thread!
Yes, 2 times. But the reason was clear: I passed from "photo" to "video" with the 0.6 camera (ultra-angular), the app doesn't support it, and went black and shut down. This app, and every other camera app. I restarted the phone, and everything good.
Which specs do you use in the app? There are so many options. Thanks.
I use…
Interface Pixel 6
Frequent Faces
Automatic Exposition
Auto Night Sight
Max resolution
Video stabilization
Audio zoom
Selfie as in preview
Google AWB
HDR+ Enhanced
Aspect 4:3 (Full picture)
Video resolution Full HD (I think 4k is too big, and Full HD is really good resolution for me) / 60 frames per second.
Front camera works really very well too, in Picture and Video.
In Video, "Slow motion" and "fast motion sequence" works perfect. And the 4 kinds of "video stabilization".
In Photo, Ultra wide angular / 1.0, Night vision and Portrait works, and are great. And Flash works very well too.
Great. Thanks a lot for the prompt reply. The gcam makes a big difference. I'm starting to enjoy taking pics with my FF4.
Anyhow, I have two questions left.
Does the interface (e g. Pixel 3 or Pixel 7) make a difference in picture quality?
Where can I find the option to enable frequent faces?
Thanks so much!
I think the interface doesn't make a difference in picture quality, but there are some particular features that depends on the interface.
I think "Frequent faces" and the 4 different types of Video stabilization are not in "Pixel 3". And there are some features of "Pixel 7" (Cinema mode, for example) that don't work on my FP4 (the app crash in "Cinema mode").
For me, the interface "Pixel 6" is the best.
But all of this is only how the app works on my phone, I don't know if on another phone things are different…