I got my FP3 this week, bought a cable that charges it (it's a IF certified cable) and started using it.
So far I can tell that the battery lasts a full day of heavy usage, and a couple of days of normal use.
In the setting menu I see that battery is 3060 mAh, but Ampere (the app I use the o check the effectiveness of the charging cables) tells me it's 2000 mAh.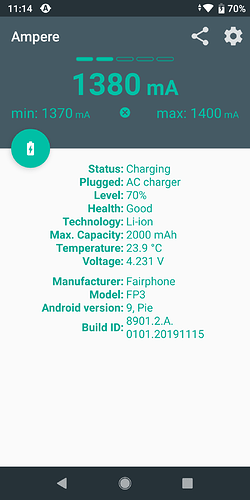 If the battery was 2000 mAh it wouldn't last that much, not with this screen, so I'm not questioning the real capacity of the battery.
Has anyone found a difference in the battery capacity between the Android setting menu and other apps?