I have the new Android 13 on my Fairphone 3 now.
I already recognized that some apps with fingerprint support do not work this way anymore and there seems to be no possibility to re-enable. Ok, not nice, but I can somehow live with it.
There is another finding after the update. I cannot choose the preferred sim for mobile data anymore.
I can see that my private sim is chosen for the mobile data (sorry German screenshots).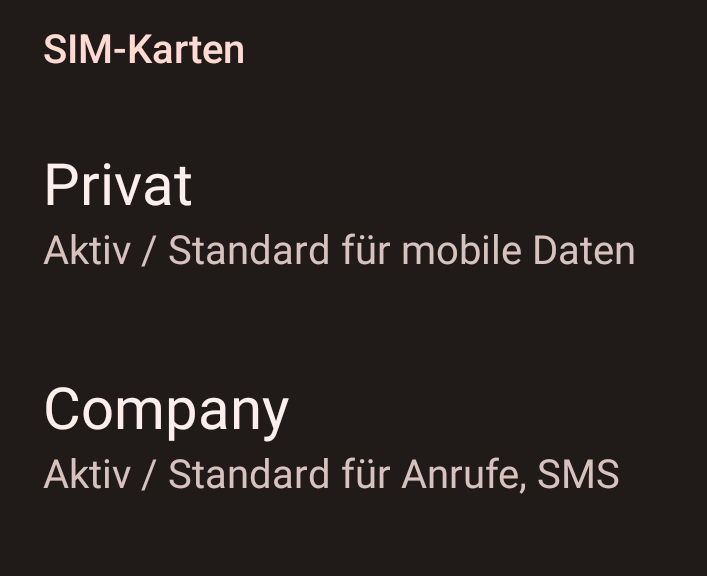 But I cannot choose the default sim for data, only calls and sms are as an option available. (screenshot cannot be provided due to restrictions for new forum users).
Btw, switching off the mobile data on my private sim does not force the change to my company sim. Without wifi I am offline then.
Is it just me or is it a general issue?