I've been having issues with my bottom module, specifically the microphone: lots of static, I could barely be heard, but pressing down hard in certain places on the bottom part of the phone mitigated the issue as long as long as I held it down. One day, complete silence.
I opened up the phone and saw that the tiny gold spring contact on the right hand side of the bottom module had broken off. It was likely damaged and was causing the mic issues. The rest of the bottom module's functionality (vibration, USB, speaker) is fine.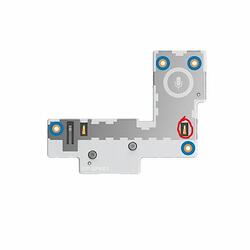 Has this happened to anyone before? Has anyone tried to replace a spring contact on a module by dropping a tiny blob of solder onto either where the spring contact was or onto the silver contact on the display module? If so, what were the results?